Scott Schier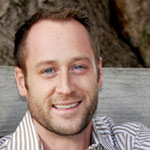 Scott is the Principal Owner of Grid 7 Properties, LTD. Scott focuses his practice on the residential real estate markets including Schaumburg, Elgin, St Charles, and Crystal Lake and all of the surrounding areas. He advises Clients on buying and leasing homes.
Scott continually seeks out new resources for Team training and education in order to keep all the Team members skills on the leading edge of real estate best practices. He is an active real estate investor himself, owning and managing a portfolio of investment properties in the Northwest Suburban markets.
A resident of the Northwest Suburbs area since 1980, Scott has extensive intimate knowledge and experience of the market forces that dominate the Schaumburg, Elgin, St Charles, and Crystal Lake real estate markets. He has been active in real estate since 2004 with a specific focus on income producing properties. Scott is an active networker in his local communities as well as with top agent's area wide.
Contact Information
847-754-6438
---
Scott's Blog