Investors or First Time Homeowners
Buying a Home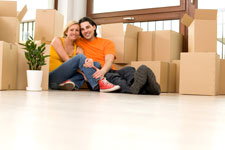 You've made the decision to purchase a home - Congratulations! It's an exciting time for you! The home buying experience is very exciting; however, it can also be very time-consuming, complex and costly if you're not familiar with the process - especially if you don't have all of the best information and resources at hand.
Buying a home is, for most people, the largest investment they will ever make, and we, as homeowners ourselves, understand the importance of making the right investment. Our Team of experienced, licensed professional REALTORS® can save you time and money, as well as make the experience more enjoyable and ideally much less stressful. Whether you are buying a starter home, your dream home, or an investment property, our experience and local knowledge of the Chicago suburbs will help guide you on your successful path to home ownership!
If you have any questions about purchasing a home and would like to talk with one of our REALTORS®, please contact us today at 800.581.2471 or email us at info@grid7properties.com.
Inquire About Our Services