Buyer Resources
Buying a Home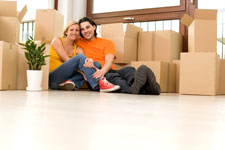 Buying a home is an exciting and complex experience. It can also be a very time-consuming and costly one if you're not familiar with the process, and don't have all of the best information and resources at hand.
Buying a home is, for most people, the largest investment they will ever make. Our comprehensive, high quality services can save you time and money as well as make the experience more enjoyable and ideally much less stressful. Whether you are buying a starter home, your dream home, or an investment property, why not take advantage of our experience and local knowledge of the Chicago area and surrounding suburbs?
What Can I Afford
There are many factors that go into the mortgage qualification process. The pre-approval document provided by the lender is required when submitting an offer that will have financing associated with it. We have established relationships with lenders throughout Chicago and surrounding suburbs. If you have questions or you are in need of a pre-approval Grid 7 Properties will be able to assist you.
Buyer Resources
Inquire About Our Services