Owner Resources
Information You Need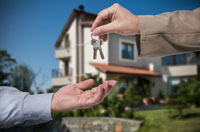 At Grid 7 Properties, we treat your home as our own. We offer a wide range of property management services to fit your needs as a landlord or home owner, and tailor our services to ensure that you have the highest level of service for your home.
Resources & Tools
Have a Question?
Frequently Asked Questions
Do you send out monthly statements regarding my investment property? How do I receive communication?
Each month, we prepare an earnings and expense report for you, as well as updates on phone correspondence with your tenant(s), and deliver it to you via email. If there are immediate issues regarding your property, we'll call you to discuss the best options for correcting the problems.
View More
Areas We Service