Owner Resources
Information You Need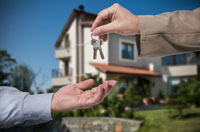 At Grid 7 Properties, we treat your home as our own. We offer a wide range of property management services to fit your needs as a landlord or home owner, and tailor our services to ensure that you have the highest level of service for your home.
Resources & Tools
Have a Question?
Frequently Asked Questions
What is the maximum repair amount Grid 7 will spend without contacting me?
If the repair exceeds $250, we will first contact you for a thorough discussion of the problem and what the repair will entail before proceeding.
View More
Areas We Service