Meet the Team
Property Management Team
+
Scott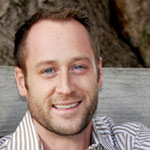 Scott is the Principal Owner of Grid 7 Properties, LTD. Scott focuses his practice on the residential real estate markets including Schaumburg, Elgin, St Charles, and Crystal Lake and all of the surrounding areas. He advises Clients on buying and leasing homes.
Click Here to Learn More About Scott
---
Carriann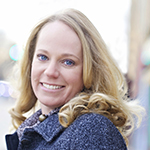 Carriann's first step is to listen and clearly understand exactly what her investors, buyers, or sellers want and need.  Since she has lived and worked in the Northwest suburbs for over 30 years, she's not dealing with "clients" – she's serving current friends and future neighbors.
Click Here to Learn More About Carriann
---
Caitlain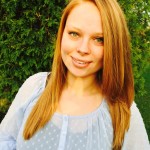 Caitlain is a full time Leasing Agent for Grid 7 Properties. Working with prospective tenants, current tenants and property owners, Caitlain blends a tireless work ethic with a passion for all things real estate to guarantee success and a high level of service. Caitlain comes from an extensive background in customer service creating strong communication skills and ensuring a positive interaction every time. Caitlain has lived in the Northwest Suburbs for over 20 years giving her vast knowledge of the area. She currently resides in Crystal Lake.
---
Mike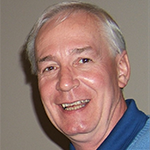 Mike Sigrist leads the Maintenance and Remodeling Team for Grid 7 Properties' On The Level Handyman Services Division. Mike has over 40 years of experience in interior home remodeling, exterior construction, whole-home maintenance, and woodworking.
Mike's specialties with On The Level Handyman Services include:
Neglected Home Repair Projects
Modern Improvements to Dated Projects
Exterior Fascia, Soffit, and Siding Repairs
Deck Repairs and Staining
Rental License Inspection Repairs
Tenant Turnover Repairs
"Honey Do" List's
Eviction Repairs
From simple fixes to complex home repairs, Mike and the On The Level Handyman Services Team will complete your projects with unmatched quality and expertise in a timely, professional manner. If your home is in need of repair, be sure to contact Mike at Grid 7 Properties today!
---
Kim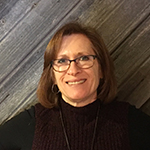 Kim is the full time office manager for Grid7 Properties. She has lived in the Fox Valley area all of her life and has her Master Degree in Organizational Leadership. Kim enjoys supporting our owners, tenants and staff and endeavors to clearly articulate all of Grid7 Properties areas of expertise.
---
Joe
Joe is a full time leasing agent at Grid 7 Properties. He has a background in customer service which allows him to serve prospective and current clients with dedication and professionalism. His exposure to real estate and business have also furthered his understanding of the industry and prepared him with all the tools necessary to be a great asset to any tenant or property owner. Joe is a diligent and loyal team member who always puts the clients of Grid 7 Properties first.
---
Alondra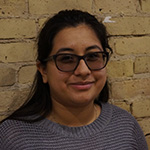 Alondra is a part-time scheduler at Grid 7 properties. She is also a full time student at ECC and works at Boys & Girls Club as a team leader. She has always worked with others and desires to serve them to the best of her ability. She is eager to support our clients on the front end of the leasing process.
---
Bob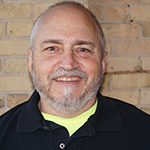 Grid 7 Properties Maintenance
"Taking Care of Business, Everyday."
Compassion is sharing burdens, in heart & hands. "You before me", is a way of life I strive to represent in all areas of life. In the work world, this has represented itself in a career of service. Always a "hands on" type of guy, I went to two different trade schools, Tool & Die Institute where precision is mastered. Then, later in life, went through Penn State correspondence classes for pipe trades apprenticeship. After 32 years in the pipe trades, most of it in service work, I retired and looked for a job where I could still be of service to others. Grid 7 gave me the opportunity to utilize my construction background and serve the community.
---
Trish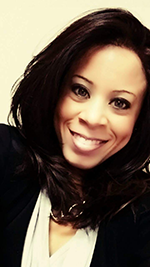 Trish is the Bookkeeper and numbers whiz at Grid 7 Properties. She comes to Grid 7 with 20 + years of accounting and bookkeeping experience from both the private sector and public accounting. Trish handles the financial reporting for our Owners, accounts payable, accounts receivable, rents, and much more. She has an acumen for solving problems and a desire to aid those around her to contribute to the overall success of the Team. When Trish is not in the office she enjoys traveling and spending time on the water!
---
David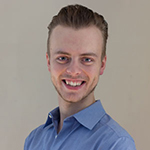 As a part of the team at Grid 7 Properties, David will be serving you in various forms, both from the office and the field. Coming from a combined background in both the trades and retail management, David has the skills needed to serve our clients both practically and personally. With his experience in the property maintenance world, David brings the much-needed hands-on value to our clients. To him, nothing is more important than the people he serves. David will continually strive to understand everyone involved, in order to deliver win-win solutions again and again.
---
Real Estate Team
+
Chinedu Ibe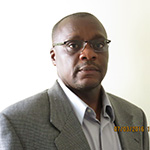 I am Realtor and a CPA with a good background in real estate and associated investments. A longtime resident of the North West suburbs, I strive to help buyers and sellers from first time owners to investors make the buying and selling process a stress free one. Understanding the whole process and being abreast with regulation has been key to my ability to help clients make the right decisions.
In addition to real estate, I have a background in finance and tax advisory services. As CPA I am able to help clients understand the tax implications of their investments. I also run a property management franchise and I am a licensed community association manager. I have extensive knowledge in the Condominium and Home owners association industry and work closely with clients in managing, buying and selling investment these communities.
---
Jon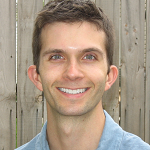 Jon is a licensed real estate agent with a passion for seeing buyers and sellers close a deal with as little frustration as possible.  Understanding that a lack of communication or unrealistic expectations can often derail a transaction, Jon makes it a point to walk alongside his clients through the process.
Click Here to Learn More About Jon
---
Bryan
As a lifelong resident of the Fox Valley region, Bryan uses his insider knowledge to find the optimal property in your neighborhood of choice. Whether buying or selling a home or investment property, Bryan will provide you superior attention one would expect from a real estate broker.
Click Here to Learn More About Bryan