Crystal Lake Property Management
We can Help Manage Your Crystal Lake Rental Property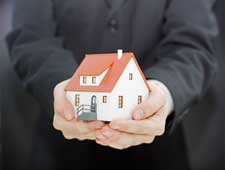 At Grid 7 Properties, our experts know that there are different types of properties—and property owners—come with individual sets of needs. We offer a full suite of property management services, tailoring your package to suit your property, your tenants, and your own management style.
What do you want to achieve as a rental property owner?
While profits are always a primary goal of the property owner, you may have other reasons for investing in real estate. Perhaps you became a landlord to improve living conditions in your community, or you're maintaining a property that will become a legacy for your children. Or maybe you need a profitable investment property to help fund your children's college educations or to build your retirement savings.
Whatever your goals, Grid 7 Properties is here to help you reach them. We'll work with you to create a realistic, effective management plan that leads you down the best path to success. The discovery process is key to building a strong, profitable relationship-by fully understanding the circumstances of your property ownership, we'll be better equipped to serve your needs.
So, how do we get there?
The discovery process begins with three fundamental questions:
What are your goals, and how can we achieve them?
Which approach generates the most income for you?
How can we best preserve and/or enhance the value of your property?
Rely on the property and real estate experts at Grid 7 Properties to help guide you through Suburban Chicago's ever-changing real estate terrain. Contact Us to find out how we can help you maximize your property investment.
When you contract with Grid 7 Properties, we'll:
+
Complete an interior and exterior site visit at your property
Work with you to create a comprehensive property management plan
Compile neighborhood and regional market analyses
Issue an operating budget for you that works within your limits
Benefits of using Grid 7 Properties
+
Applicant Screening
Monthly Rent Collection
24/7 Tenant Availability
Monthly Accounting Statements
Cost Monitoring
Discounted Repair Rates
What we do as your property manager:
+
We help you develop a management plan that achieves your objectives.
We help you determine the best approach to generate the most income.
We help you preserve and enhance the value of your property.
Services You Can Expect:
+
During the course of our business relationship, you can count on Grid7 to...
Take over all property leasing duties
Thoroughly screen prospective tenants, performing a credit report, three-year landlord history, criminal background check, and employment verification
Provide full-time tenant management
Schedule and oversee property repair and maintenance
Manage collection of all rent and enforce penalties for late payments
Perform and document move-in and move-out inspections
Provide and manage a 24/7 tenant hotline
Deliver monthly earnings statements for your property
Chicago Suburban Cities We Service
+
Campton Hills
Carol Stream
Darien
Downers Grove
East Dundee
Elmhurst
Geneva
Hanover Park
Hillside
Hinsdale
Huntley
Itasca
Lemont
Lisle
Lockport
Lombard
Marengo
Medinah
Montgomery
Naperville
North Aurora
Oak Brook
Oswego
Palatine
Plainfield
Pingree Grove
Romeoville
Schaumburg
Sleepy Hollow
South Elgin
St. Charles
Streamwood
Sugar Grove
Sycamore
Villa Park
Warrenville
West Chicago
West Dundee
Westmont
Willowbrook
Wood Dale
Woodridge
Woodstock
Yorkville
Property Evaluation
+
Prior to meeting at the property we will present a property evaluation. This evaluation will show you the range of rents for similar type properties and the range of marketing time that similar properties are on the market.
Marketing
+
Being Property owners ourselves, we understand the urgency in getting a property leased. An unleased property can costs thousands of dollars and vacancy can create an environment for property damage. We market the home on 37 websites; some that will be familiar are Zillow, Trulia, Hotpads, and Craigslist. We place a sign at the property, where it's allowed, and we place the listing on our website.
Tenant Screening
+
Screening a potential tenant is very important. We take this very seriously. We check Criminal History, Background, Sex Offender Registry, Credit, Income, and verify employment. Please note, we are not a credit reporting agency and we cannot send you a copy of yours or a tenant applicants credit report.
Security Deposits
+
Security Deposits are held in a non-interest bearing trust account and are accounted for during audits by the Illinois Department of Financial and Professional Regulation.
Lease Preparation
+
We use the lease written by the attorneys at the Realtor Association of the Crystal Lake. We also use a lease addendum written by a local law firm that operates primarily in Real Estate.
Inquire About Our Services
Crystal Lake Area Information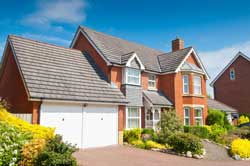 On April 11, 1965, during the Palm Sunday tornado outbreak, a large and devastating tornado damaged or destroyed large portions of the city. Six people were killed by the tornado, and a further 75 wounded. Damages in the city totaled over $1.5 million, as 80 homes and a shopping center were completely destroyed. Disaster shelters were set up to house the homeless, and then-governor of Illinois, Otto Kerner, Jr., personally visited the city to view the damage.
In the past 20 years, the history of Crystal Lake has consisted mainly of the growing of suburban subdivisions, as the population increased to 38,000 in the 2000 Census from 21,823 in the 1990 Census. In order to deal with the growth, Crystal Lake South High School was opened in 1978. Previously, Crystal Lake Community High School (now Crystal Lake Central High School) had served the entire city of Crystal Lake since 1924. Even more recently a third high school, Prairie Ridge High School, opened in 1997 north of the city to accommodate the spread moving into the area between Crystal Lake and the two communities directly to its north, Prairie Grove and Bull Valley.Source From Wikipedia
Areas We Service