Today, I'm talking to you from the basement of our office, where I am standing in 10 inches of water. We have had about 14 inches of rain in the last two weeks. That has caused flooding, groundwater pressure, and other issues. If you're from Fox Valley, Illinois, you know this kind of rain is not uncommon. It got me thinking about what happens if you have a flooded home and a tenant with a lot of personal property that's been ruined. We're talking about the responsibilities of landlords and tenants; specifically, renter's insurance.
Rental Properties and Renter's Insurance
If your tenant does not have renter's insurance and flooding has caused damage to electronics, clothing, and other possessions, no one will be available to pay for it. Owners and landlords carry flood insurance policies, but those do not cover a renter's property. A landlord's policy will pay for flood damage to the structure or to appliances like furnaces, but not the contents of the home.
How to Protect Your Home from Flooding
While we get a lot of rain in our area, situations as dramatic as this are not common. In this instance, our office will need a new furnace, and a new hot water heater. We are actively pumping water out, so we'll be facing a huge electric bill, and the water is not receding. So, what do we do with this space while all this is happening? All we can do is watch and plan. If one of the rental properties we manage has this type of flooding, we stay in contact with the owner and the tenant until we have the problem resolved. Make sure you know what to do before a flood and how to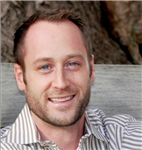 protect your home from flooding. Talk to your tenants about renter's insurance, and if you have any questions, let us help.
Contact us
at Grid 7 Properties, and we'd be happy to talk to you more about renter's insurance and
property management in Chicagoland
.